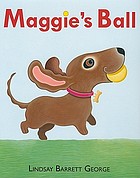 Everyone loves to play ball. I have a circle theme that I've done several times that involves a ball. I have different types of balls as props; a basketball, baseball, and soccer ball. We talk about the shape of the balls; the difference in the sizes of the balls and how you play with them. I have a simple little rhyme to use with flannelboard pieces. We also repeat the rhyme using our hands and arms. I've used this rhyme for years but
here
it is with other great resources for a sports theme. Also, you might check out this
Flannel Friday
post about baseballs from Maria at The Serpentine Library blog. I want to make a set like hers for my files!
A Little Ball
A little ball
A bigger ball,
A great big ball I see.
Now let's count them.
Are you ready?
1-2-3!
I made the balls out of pellon and painted the colors with acrylic paint. First I traced the balls with a sharpie, then painted them. After the paint dried I went back over the black lines with a wide black sharpie and cut them out. The paint does not affect the pieces sticking to the felt board at all. I like the more even color coverage and it's quicker than crayon or marker. I've got an adorable set of shoes I'll have to share in another post that I made with this technique.